Dolce - School Grid
Dolce is our catering provider. They cook from fresh using raw ingredients. They like to make lunch times fun and enjoyable for children. We are always encouraging them to try new dishes and expand their taste for different food groups , textures and nutritional value
Dolce provide School Grid, an award winning management system, enabling pupils to order their own lunch or choose at home with parents.The system will also enable parents to view what the child has eaten each day. We are a cashless school so all school meal payments are made via Live Kitchen. See below for more information.
Please click image above to open the direct debit form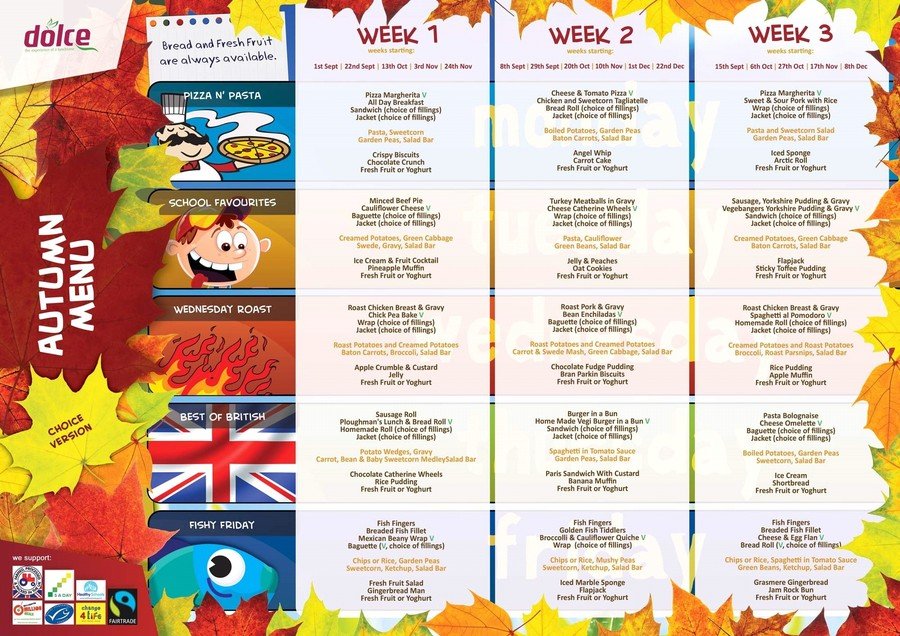 Direct Debit Form to complete.